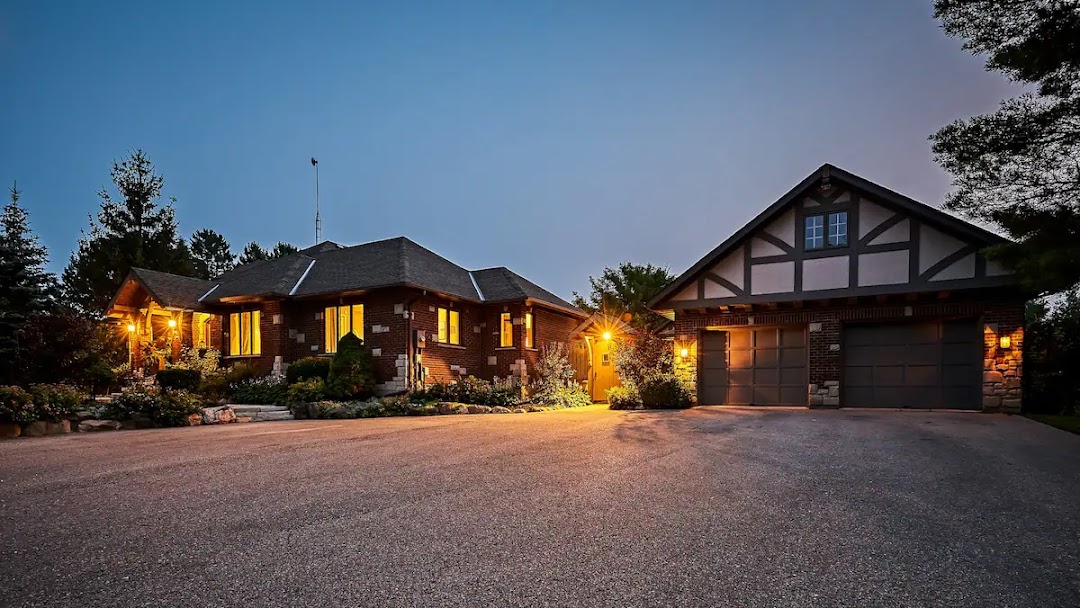 🌲TUDOR PINES B & B🌲
🌲Quiet & peaceful. Country Charm, City Luxury!
🌲Looking to explore everything this area has to offer?
🌲Professionals looking to work & rest in a quiet & luxurious country setting? Coming to town for a special event? Like to escape the hectic pace of city life? Wedding? Engagement? Girls' Weekend Getaway? Employee team building or offsite think tank meetings?
🌲We are situated in the country but nestled in a community of estate homes on 1.5 acres of manicured grounds.
🌲We are 10 minutes north of the quaint tourist downtown district of Port Perry and 20 minutes north of the 407 which will get you to Toronto in under an hour in good traffic.
🌲Family owned/operated, we are a safe space for female travellers 👩, pets 🐾, children 👶 and the LGBTQ community 🏳️‍🌈
🐾Both of our friendly and furry mascots are waiting to greet you!
🐾Pets stay free but we kindly insist upon 5 criteria: well behaved, potty trained, spayed/neutered, vaccinated and that you clean up any indoor accidents including pee, poop, fur and muddy paw prints).
  ➡️Please contact Roberta (905-922-5526) or Kristina (905-244-6446) if you have any questions. Pls call us to book or book via our Airbnb link here: Airbnb
THE ROOMS
🌹THE GARDEN SUITE🌹
🌷Guests will enjoy our main floor accommodation, the GARDEN SUITE, which gets plenty of light and has gorgeous views of the garden, pines, forested areas as well as the manicured backyard. This suite is composed of:
an oversize queen bed
2 side tables
dresser
foldable all-in-one playen/crib/change area
linen/storage cabinet
two closets with plenty of hangers
bistro set and desk by the large windows
oversized ensuite bathroom including jacuzzi tub/shower/towel heater
🌷The GARDEN SUITE is situated on the main floor of the house with easy access to the following (also on the main floor):
the kitchen with wood burning fireplace and walk out to back deck
dining room - can also be used as a meeting/conference area
living room with flat screen smart TV - can also be used for small intimate indoor wedding ceremonies.
laundry room with washer, dryer, sink and all the supplies you need for doing laundry
outdoor patio with gazebo in centre of yard. Gazebo can be curtained off for privacy or decorated for weddings
outdoor back deck with gas bbq and comfy furntiure looking out onto the beautiful grounds
2 porches
outdoor chain link fenced pet enclosure
fire pit (subject to any burn ban in effect) with solid wood Muskoka chairs
bed accomodates 2 adults. Folding cot available for child/smaller adult (extra people over 5 yrs old will be charged $60 each per night).
🎲THE TREETOP LOFT📚
🎼The TREETOP LOFT is comprised of the following:
a queen bed
full bath
a library
games area
music area
a workspace area with desk/chair
(The TREETOP LOFT is situated on the upper floor of the house, directly above the GARDEN SUITE. It is open at the top of the staircase which leads down to the main floor and guests have access to the same areas listed for our GARDEN SUITE guests. It is only rented out, at $60 per person (over the age of 5) per night, to extra guests of the GARDEN SUITE.
»Coming soon: The Beach Room & The Starlight Room !!!
🌲ADDT'L GUEST INFO🌲
Easy access to the B&B via the front door with a few steps up to the main level.
Free self serve continental breakfast each morning.
10% discount for seniors age 65 and over.
10% discount for 7 day weekly booking.
20% discount for 28 day booking (28 day limit per booking).
Cancellations: full refund up to 5 days prior to arrival. 50% refund up to 2 days prior to arrival then no refund after that.
Ask about events including weddings (micro & custom) at our B&B…..traditonal & non traditional. LGBTQ friendly🏳️‍🌈. Ask about our "water fun" rentals (pontoon boat, paddle boards, kayak - all available for rent or tours. Prepackaged or custom). Subject to weather & captain availability. Addt'l cost for all the aforementionned. Pls call for details.
🐾 Allergy Alert: Host has a friendly dog (large breed) & cat.
🥜 Allergy Alert: Please let us know if you have any food allergies.
🧹 We pride ourselves on being an ongoing neat, tidy & clean 5 star B&B and would love to attract people who are of the same mindset.
🐾 Pets stay free!
👫 Kids 5 and under stay free!
  ➡️Please contact Roberta (905-922-5526) or Kristina (905-244-6446) if you have any questions. Pls call us to book or book via our Airbnb link here: Airbnb
PHOTOS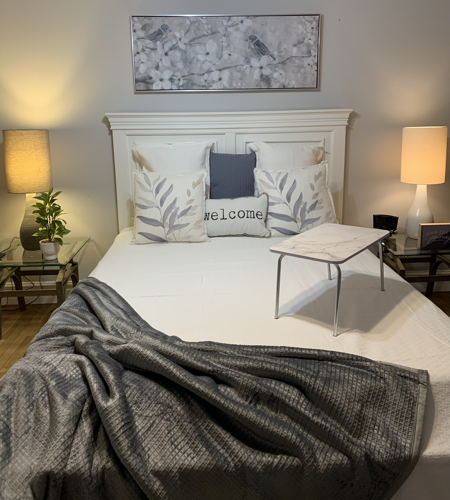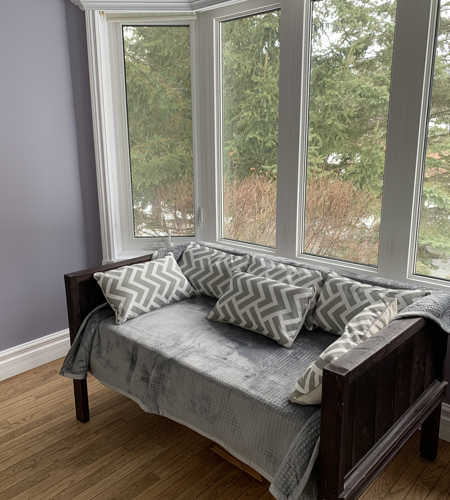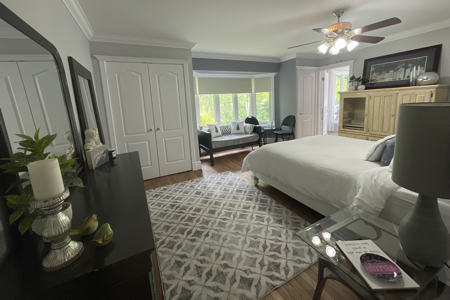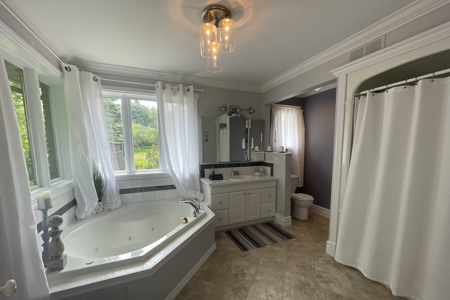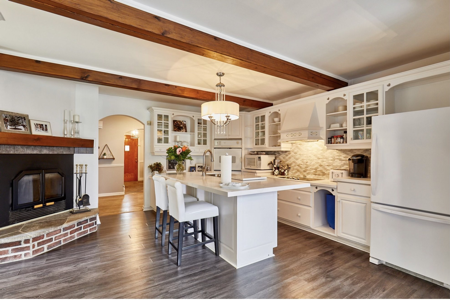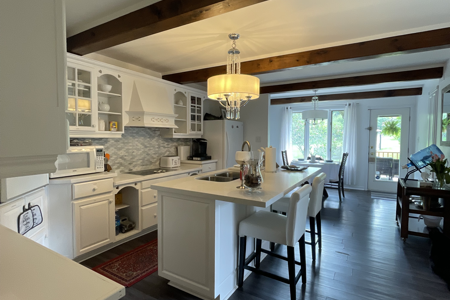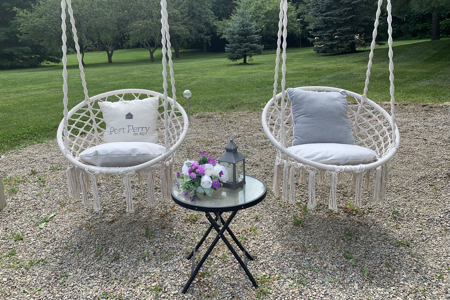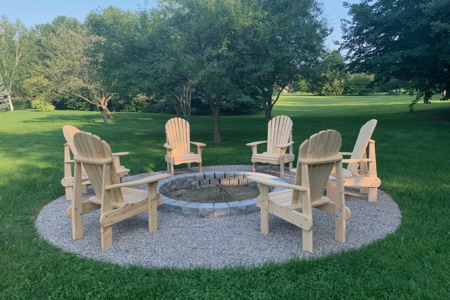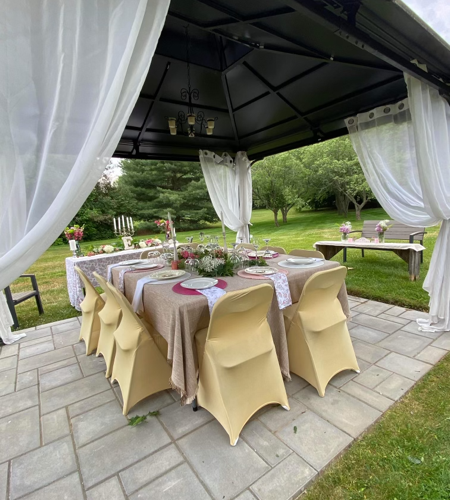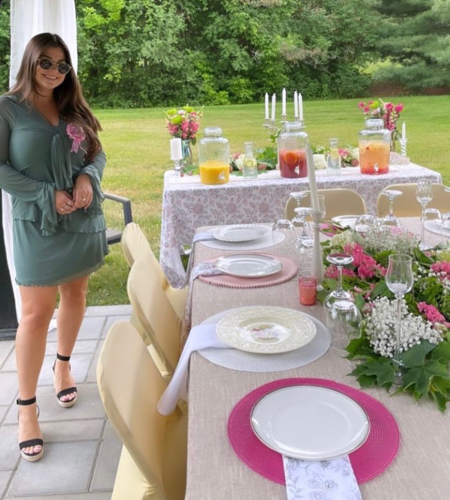 Map